Helmut Dorner


Art Düsseldorf

My currency is colour and form.
Helmut Dorner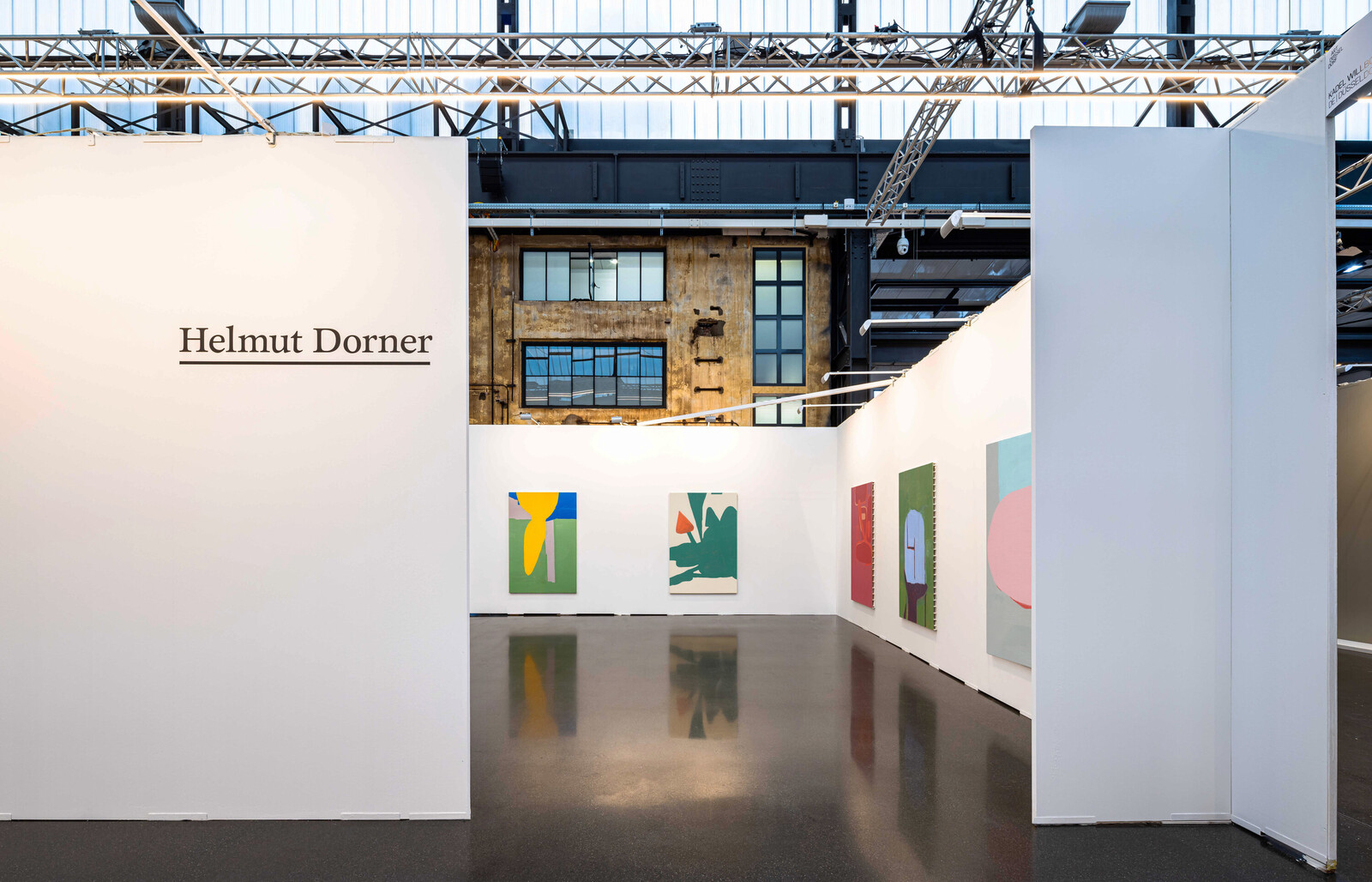 Since the 1970s, Helmut Dorner has been developing a stance toward abstract painting than one could describe using aspects of the Light and Space Movement and at the same time the objectness of Minimal Art. He was already invited to participate in the documenta X in 1997, and his works are included in museum collections such as the Centre Pompidou Paris or the Kunstmuseum Winterthur.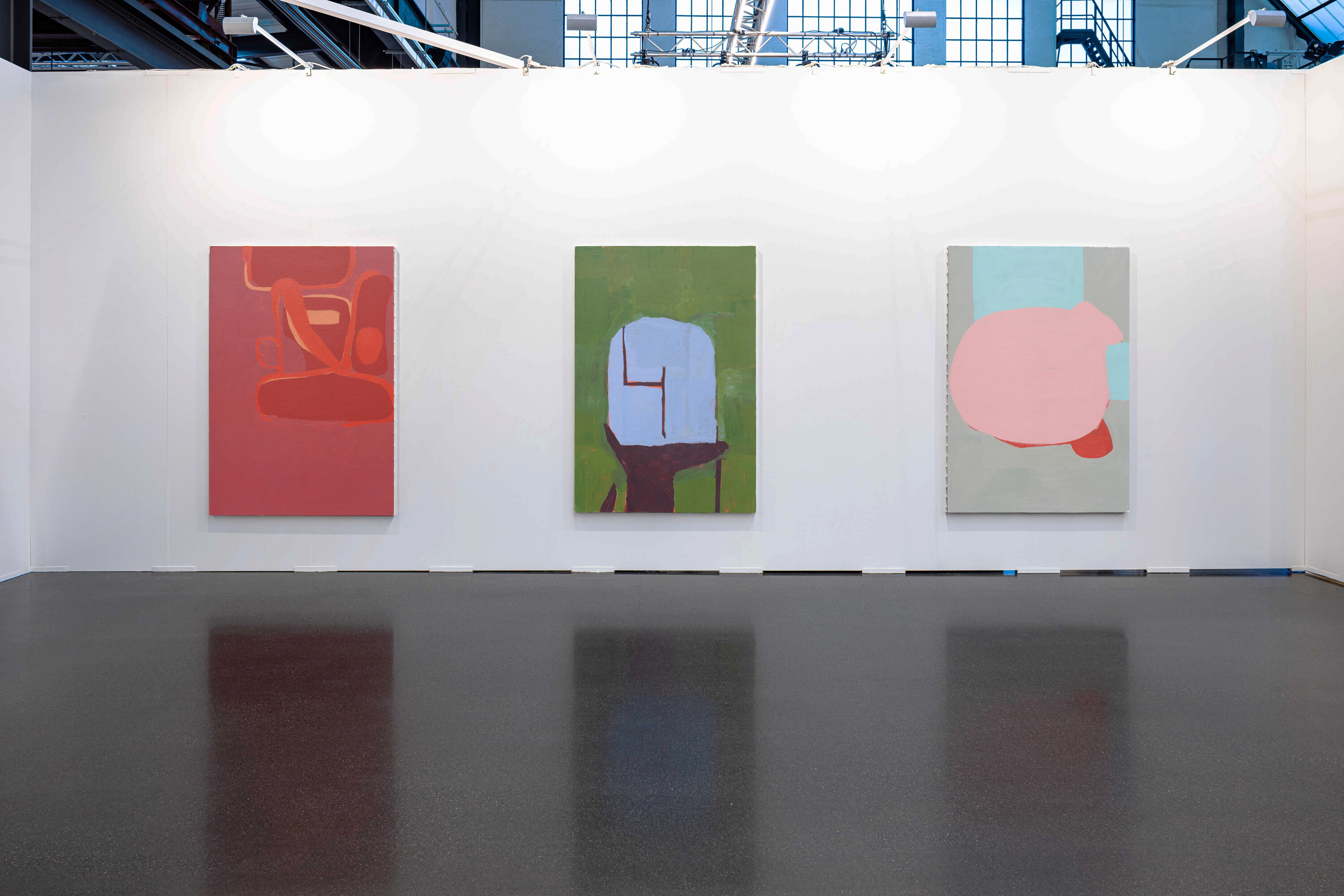 I appreciate art that is like breathing
Helmut Dorner
Social reality and figure in this context are a totally different currency for me. To symbolically go into this field with painting is much to entangled with meaning-robbing, didactical, theatrical, physiognomically alterable attributes, it is propagandistic, odd, caricaturesque, intrusive, pedantic. I never find it fascinating. Desolation as consolation or catharsis. I have no artistic competence in that respect. My currency is color and form. Not illustration but imagination, hence no depicting narrative (as with e.g. the "Neue Wilde"), no contentual leash. The figure is usually the result of a painterly flat dynamics. I paint color situations, image situations – meaning the present. A temporal vacuum. With luck, timelessness. I want to wonder at form/color tones and what they evoke. The place, the state they create, wonder at it is what it is. Existential joy. Greatest simplicity – if possible.
– Helmut Dorner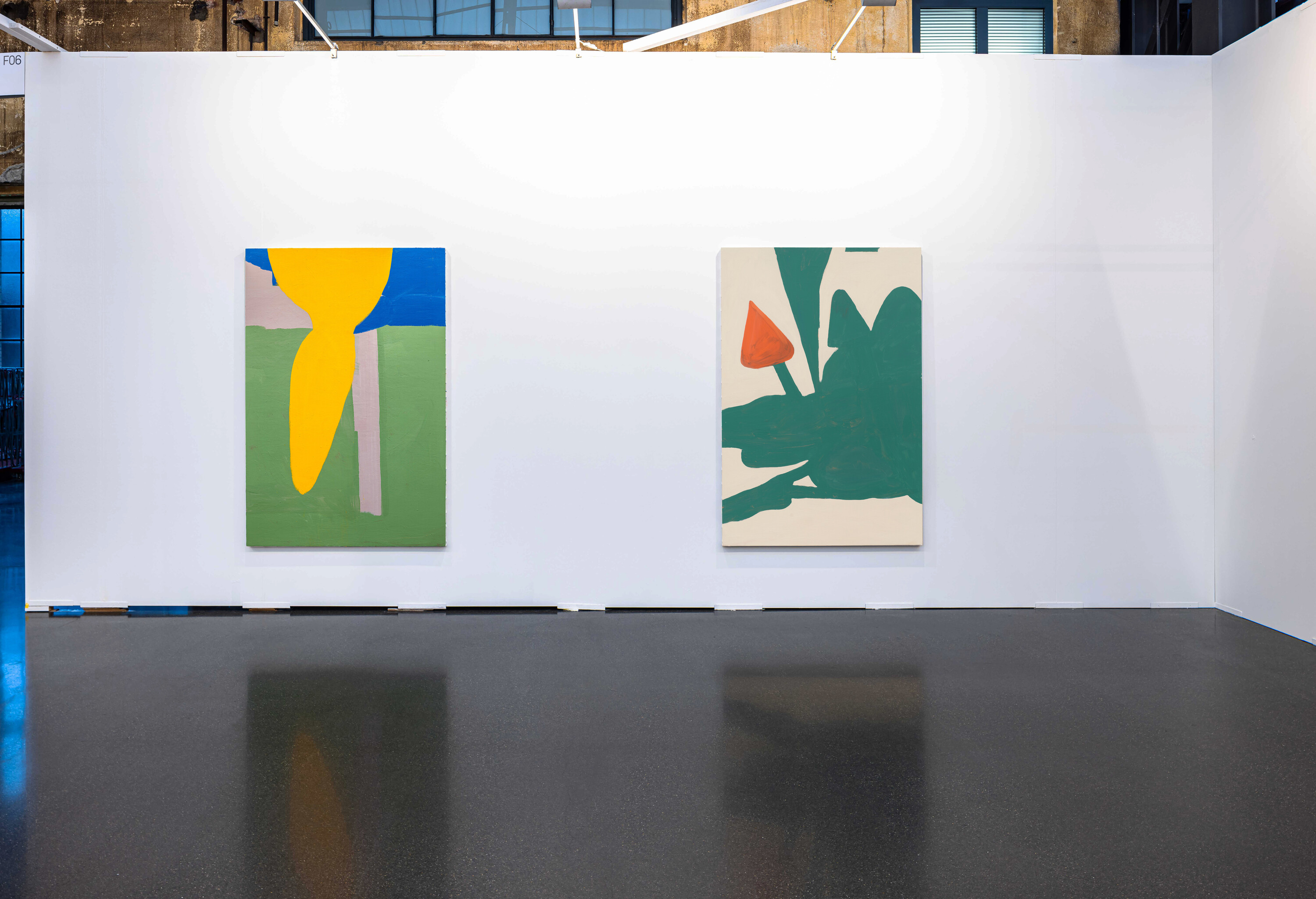 I would like to speak about colors. Colors are bound to the object and dependent on light. And usually there's a lack of color, or rather a lack of colorfulness for me in my Germanish surroundings.
Helmut Dorner
Helmut Dorner
Blume am Bergwerk, 2021
acrylic on wood
182 × 120 cm
Helmut Dorner
Baustelle Wellenbrecher, 2022
acrylic on wood
186,6 × 128 cm
Perhaps colors are limited in number (something I am not convinced of), but not color tones. At the speed of light they take me to places I have never before been. Everything in this autopoietic, ontogenetic image process is so open that one can never foresee when everything will naturally coalesce in a picture, when it actually becomes a "picture". When nothing is unsteady anymore, attains an inexplicable unity, like a clearing that appears in the pathless woods, when one is in the woods and simultaneously forgets the woods, like silence in the traffic noise, peacefulness in excitement. A mental paradigm change. The switch is turned. Clarity. Freshness. Purity. – Helmut Dorner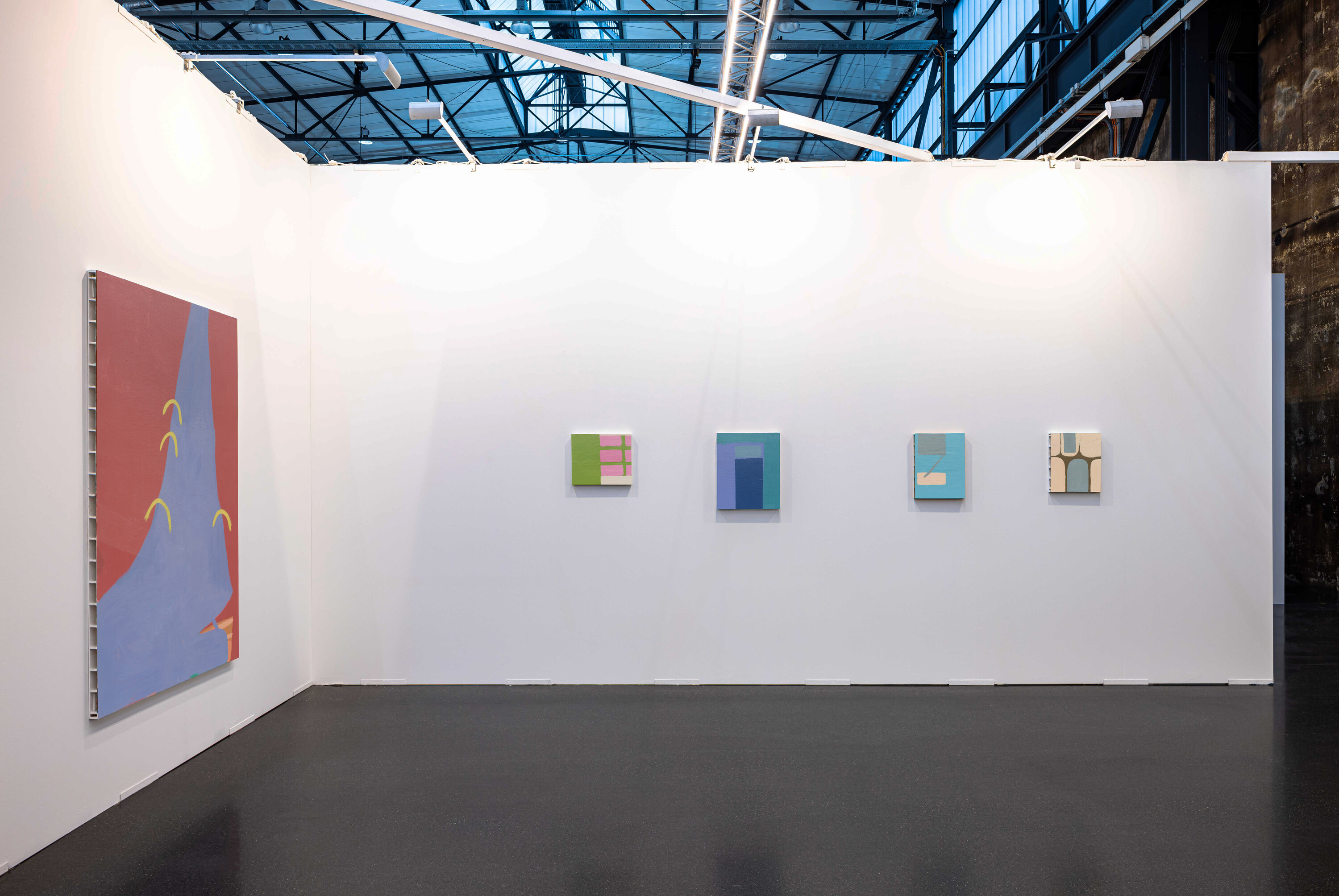 Helmut Dorner, born in 1952, studied at the Kunstakademie Düsseldorf in the 1970s. In 1992 he exhibited at the documenta X in Kassel. From 1989 to 2020 he was professor of painting at the Akademie der Bildenden Künste Karlsruhe. His works are included in renowned museum collections such as the Centre Pompidou Paris, Museum für Neue Kunst, ZKM Karlsruhe, Museum Winterthur, Switzerland, Arco Fundacion, Madrid, Museum Reina Sofia, Madrid, Kunsthalle Karlsruhe or Musée d'Art Moderne Strasbourg.