The hyperconstruction of the feminine reveals itself over different cultures, mediums and over hundreds of years.
Shannon Bool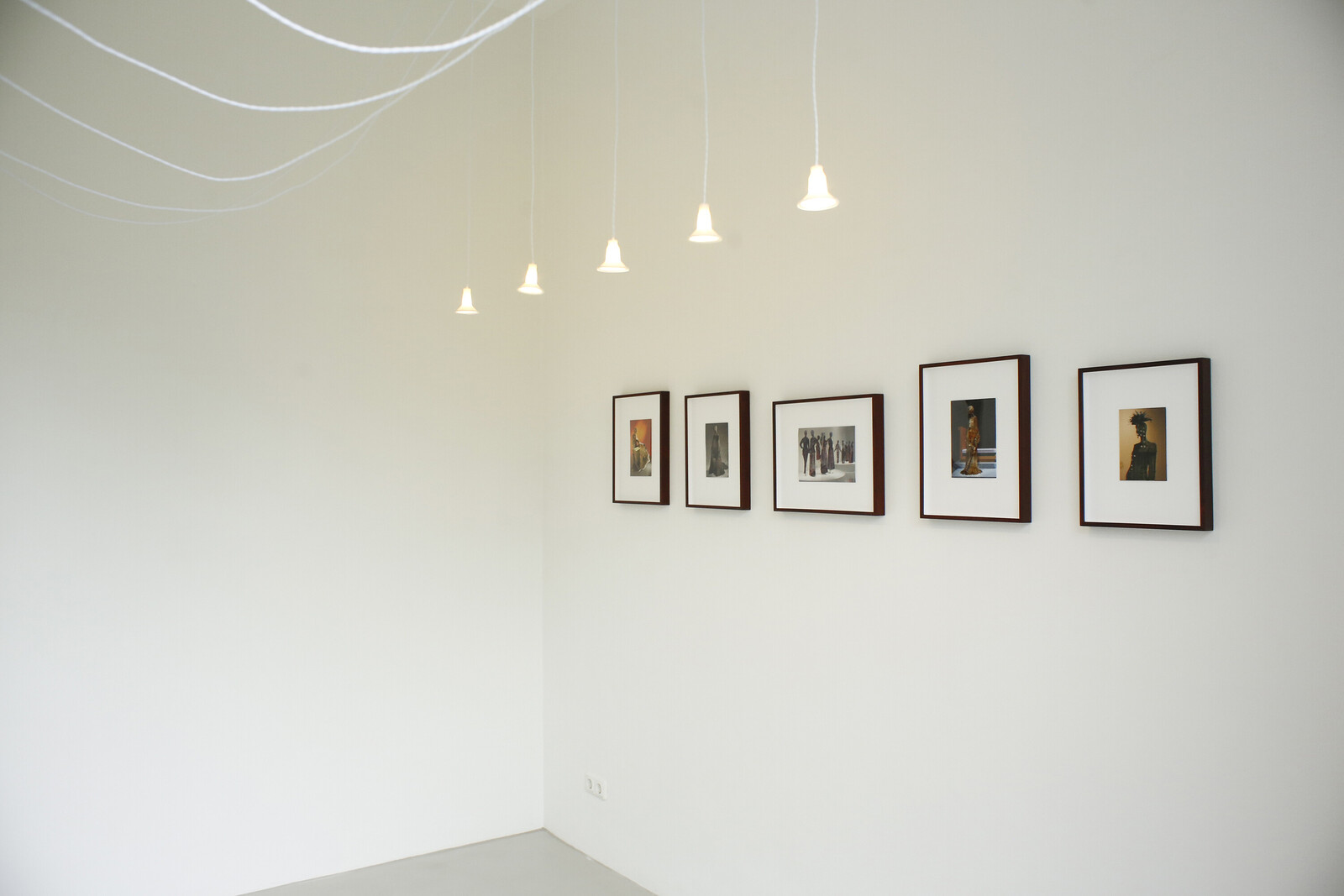 Shannon Bool's new project for our Viewing Room is simultaneously on view in the gallery. Referring to modernist conceptions of space, Shannon Bool's new lamp object Milk Lamp defines the experience of the real and illusionistic site of the exhibition as well as of the photo collages on display. Ten lamps with porcelain shades create a filigree lighting. Alluding to the Le Corbusier's "Lampe de Marseille", an icon of the modernist creed "form follows function", Shannon Bool subtly transfers this rationality to the sphere of human emotions. For the porcelain lampshades are casts of various breast-pump attachments. In this regard, Milk Lamp becomes a metaphor of the complexity of interpersonal experience that is ultimately "choreographed" by the objects and architectures surrounding us.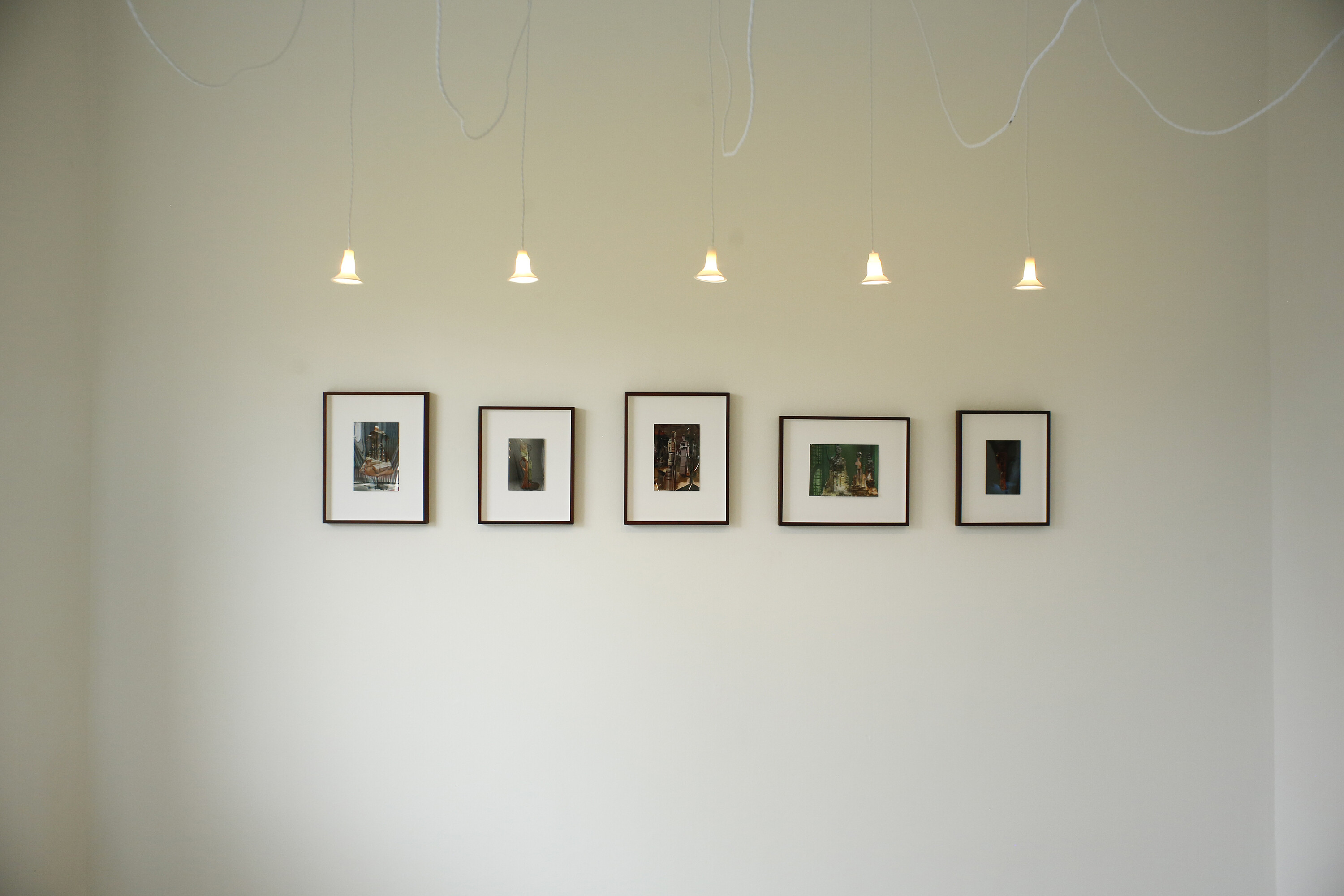 The interaction between space, body and identity is impressively continued by ten new photo collages. The smallformat works consist of superimposed photographic prints on baryta paper and foil, making the figurines with iconic architectures, such as the film set of "Blade Runner", the Shangri La Hotel in Hong Kong, the skyline of Manila, or the interior design of Mollino, unique copies. The figurines are depictions taken from exhibitions by the fashion houses Dior, Oscar de la Renta, Yves Saint Laurent, or Thierry Mugler. The minimal, idealized "bodies" are already ideals of an urban culture in which "self-design" is a firm component. As "Madonnas of consumption", the illusionistic bodies collapse with the architecture to create the vision of a multitude of identities.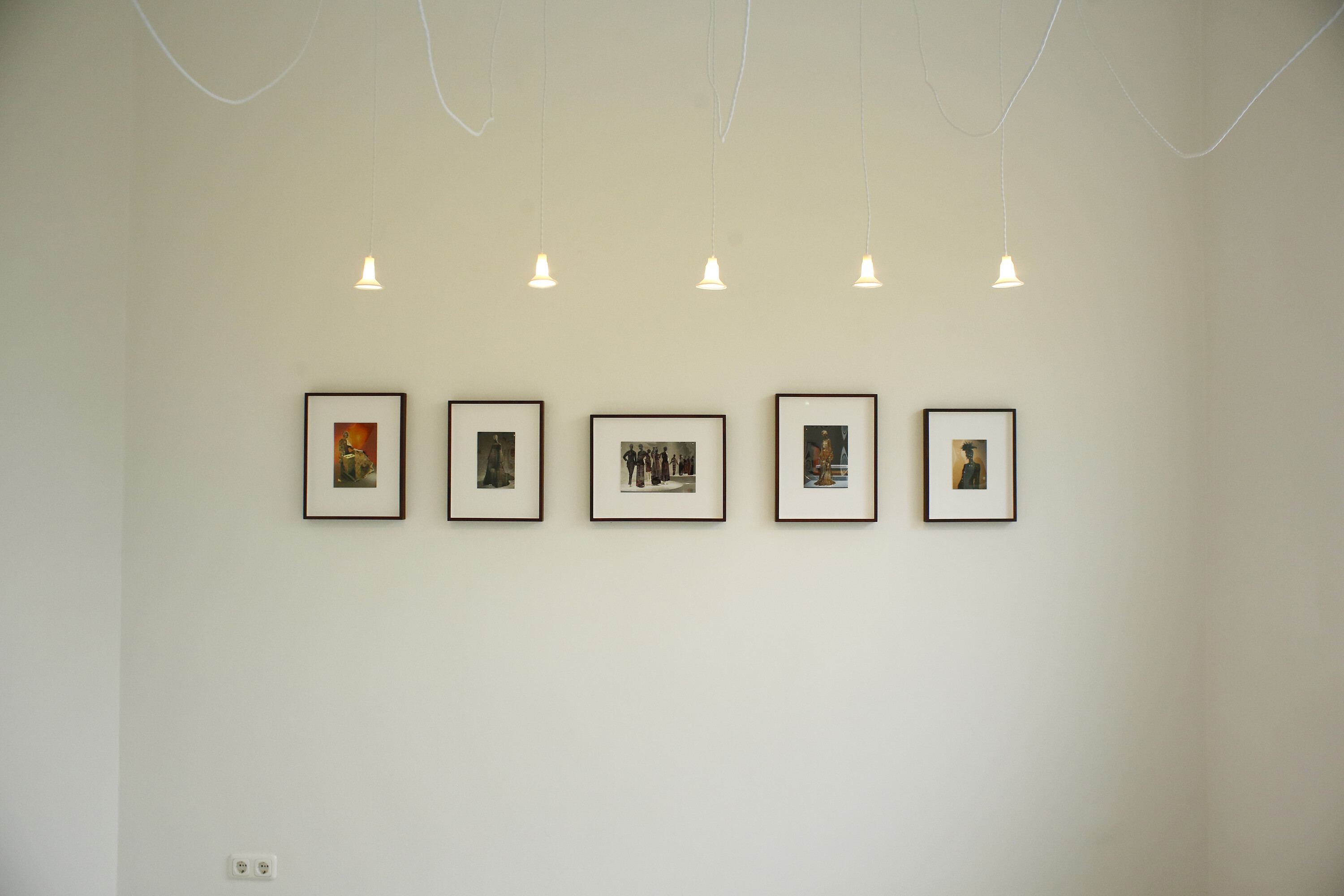 Modernity is the DNA of contemporary, in a sense, it determines everything.
Shannon Bool
Shannon Bool's work is known through numerous international exhibitions and museum collections. Her work is represented in museums such as the Museum für Moderne Kunst Frankfurt, Metropolitan Museum New York, Musée d'Art Moderne Montréal, Kunstmuseum Bonn, Lenbachhaus Munich and the Bundeskunstsammlung. Recent solo exhibitions were on view in 2020 at the Agnes Etherington Art Centre, Kingston in Canada, in 2019 at the Kunstverein Braunschweig and already in 2011 the Kunstverein Bonn and the GAK Bremen dedicated solo exhibitions to her. Shannon Bool, who was born in Canada in 1972, studied until 2003 at the Städelschule in Frankfurt, which is known for conceptual tendencies and since 2017 she is a professor of painting at the Kunsthochschule in Mainz.